About us
natcon7® is available as an independent system partner for the entire renewable energy sector. And with relevant expertise, over 17 years of industry experience and our own innovation forge. Our focus is on the development and use of innovative, solution-oriented products and services that make the operation of a power plant or power plant network safe, efficient and economically profitable.
SCADA experts with vision
Our highly experienced natcon7® staff consisting of sales & marketing personnel, product managers, service staff, engineers and technicians ensure that our contracts are executed in a smooth, reliable and accurate manner. At the same time we keep a close eye on new developments in the renewable-energy market and take great care to ensure that the needs of our customers are met. Our products and services are designed and built to cover all the important aspects of power-plant operations such as IT- and operational security, system and data availability, service and support. We place great value on ensuring that your SCADA system is maintained to the best-available technology. We gladly support you with your retrofits, the design of new systems, implementation of new functionality and with system expansions.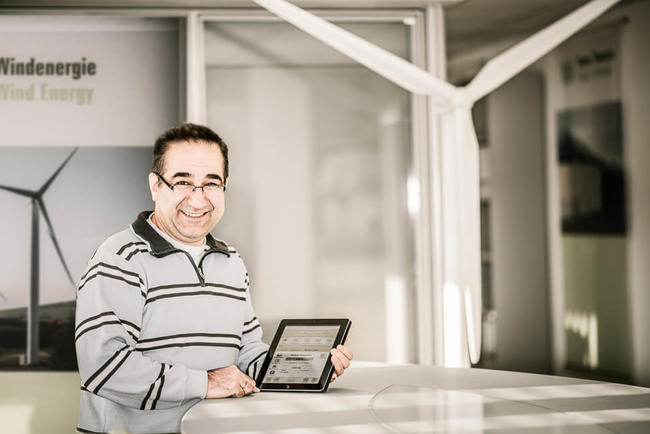 Modern & creative software development
We use our in-house R&D department birdy7® to develop new software solutions for customers that focus on fleet management, performance and portfolio management, technical- and financial operations control. Our highly-creative developers and programmers use cutting-edge agile methods in an independent development environment. We are highly solution-oriented and place great value on customers' needs, with strong focus on workflow-oriented solutions. This allows us to respond very quickly to changes in market- and customer requirements. At the same time, it gives us the framework to best-exploit synergies in our customers' organizational structures, and allows us to roll out software products that are instantly-usable, flexible, intiuitive and user-friendly.
Assistance through the entire value chain
Whether targeted for use in a power plant or in your internal IT infrastructure, our natcon7® personnell ensures that the birdy7® Software Platform is implemented smoothly in your entire value chain and runs glitch-free. From the rolling out of robust, industrial-grade hardware through to the intimate connection with your existing cloud solutions; whether you use hardware provided by us or whether you implement the birdy7® Fleet Management software on your own IT infrastructure - all the way to after-sales service and support.